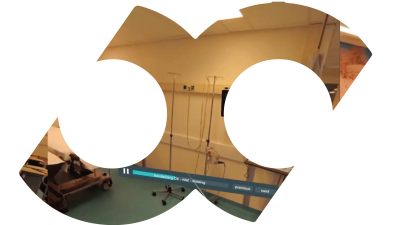 Revolutionize your B2B Training and art projects – provide immersive experiences with the help our interactive 360 videos.
There are no limits: Turn your visions into reality – Augmented Reality.
ARe you ready for it? Then let's build the future together.
We combine the power of 3D and web technology to create unforgettable experiences – that are easily accessible on the internet. Convince yourself of our apptitude.
Learn everything about 360 Video and Virtual Reality directly from the experts.
Want to start a project together?
For a free trial, demo or more information, please leave your email. Or book a video call.